Avid birder or just someone who enjoys Mother Nature and being outdoors, no trip to Costa Rica is complete without marveling at the many colorful and unique birds you'll see flying past you. Over 850 avian species have been spotted in this biodiverse country, including six endemic species that are only found here. From tiny hummingbirds to raptors like the Harpey Eagle, the bird species in Costa Rica are numerous and diverse. Pack your binoculars and keep your eyes peeled for the 7 Most Popular Birds of Costa Rica.
1. Macaws
No bird is quite as iconic of the rainforest as the brilliant Scarlet Macaw. Once declining due to habitat loss, these majestic animals are making a comeback thanks to dedicated breeding and release programs on the Central and Southern Pacific coast. Your best bet to see a large flock will be in Carara National Park, although it's quite common to see them in Manuel Antonio now as well. On the Caribbean Coast, you might get lucky enough to spot the rare Great Green Macaw.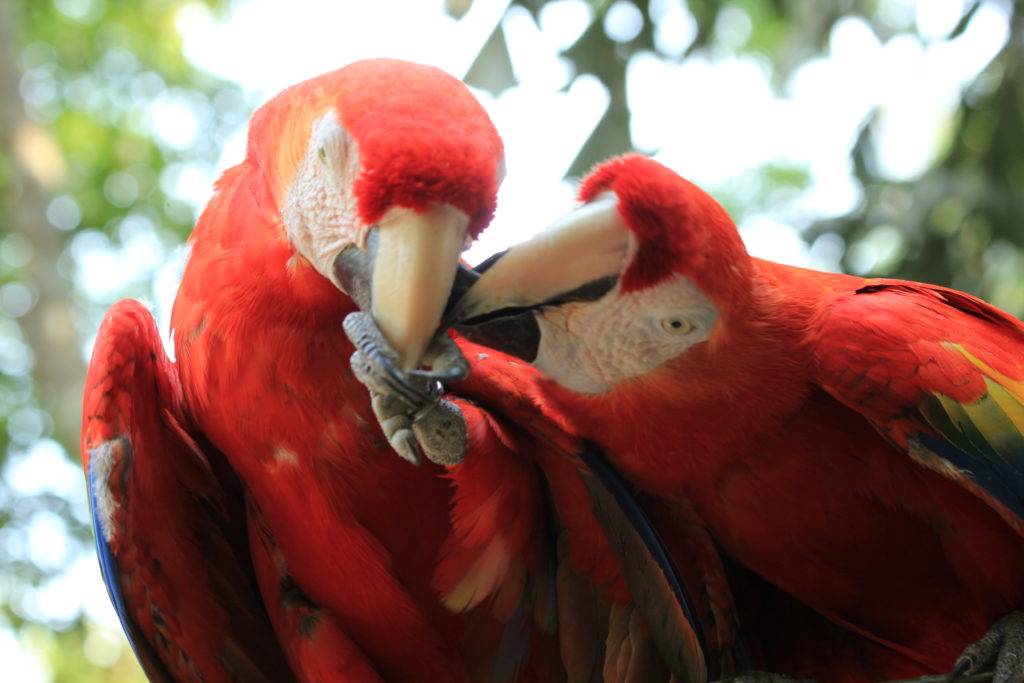 2. Mot Mots
Of the nine varieties of Mot Mots living in Central and South America, Costa Rica is home to six of them, several regions boasting their own unique varieties. A colorful and unusual bird with two long distinctive tail feathers, you'll find the curious Mot Mot nesting in holes along riverbanks.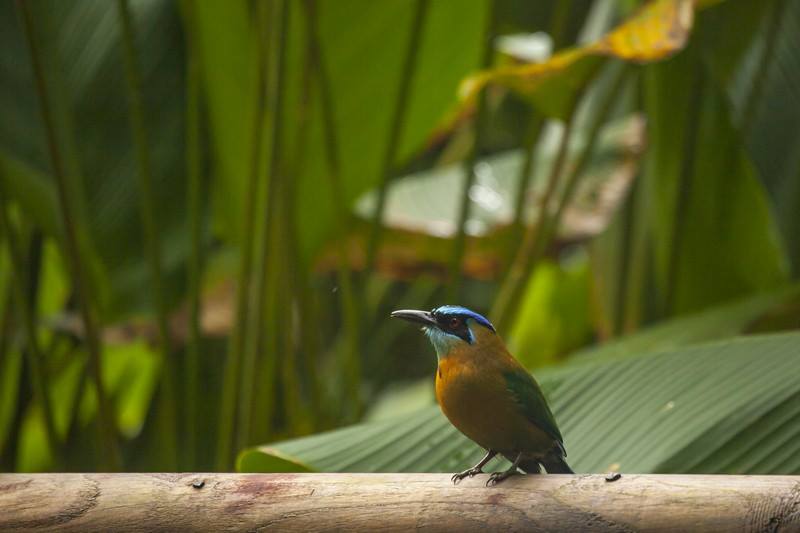 3. Toucans
A distinctive bird with a massive beak, Costa Rica is home to six different species of toucans, each one with technicolor plumage and a distinctive call you'll commonly hear sounding from the jungle. The small Emerald Toucanet is found at higher elevations, and the fiery billed Aricari is found only in lower elevations along the central and Southern Pacific Coast.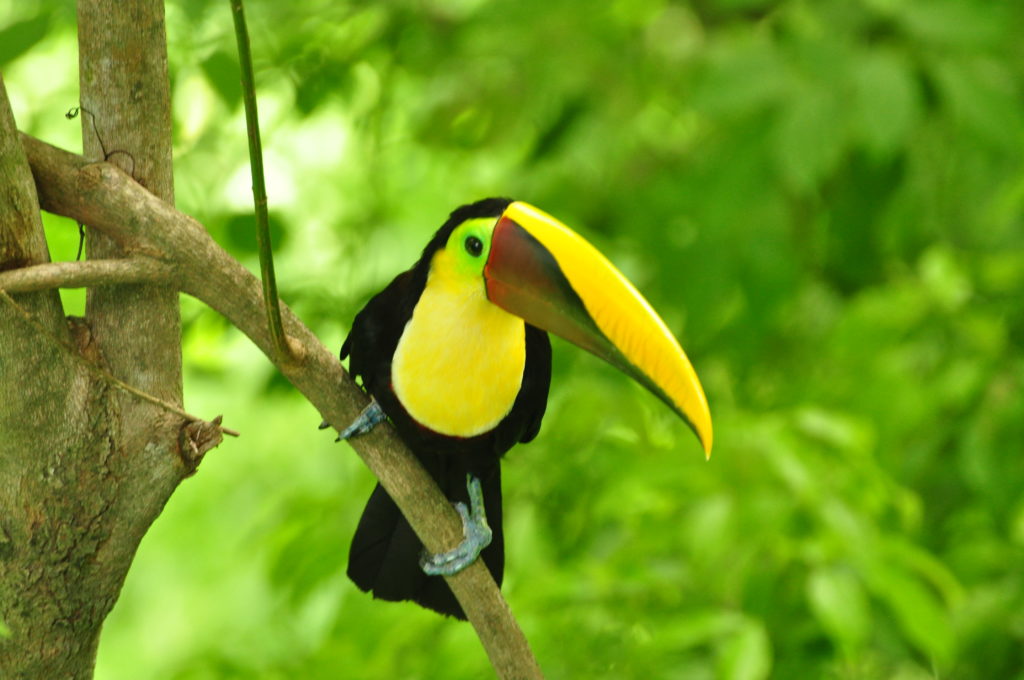 4. Hummingbirds
Even more prolific are the iridescent, jewel-toned hummingbirds of Costa Rica, who come in an astounding 50 varieties. Keep your eyes peeled for the fiery breast of the miniature Scintillant Hummingbird, the tiniest hummer in these parts, weighing in at only 2 grams! Monteverde cloud forest in particular is a hotspot for hummingbirds, home to 30 different species!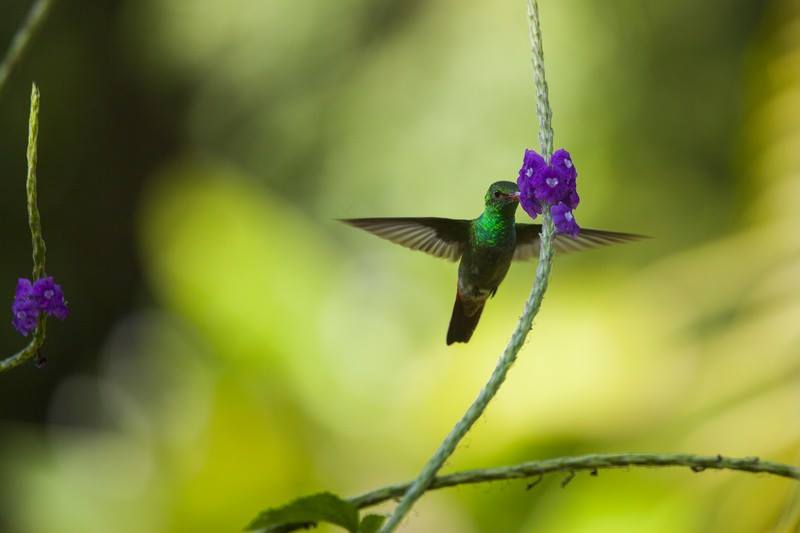 5. Royal Flycatcher
Although the flycatcher may appear drab and brown when in flight, when these unassuming birds land, they unfurl a colorful and elaborate crown of orange and red feathers with black and blue spots. These guys love humid, low-land forests, and have been spotted in places like La Virgen and Santa Rosa.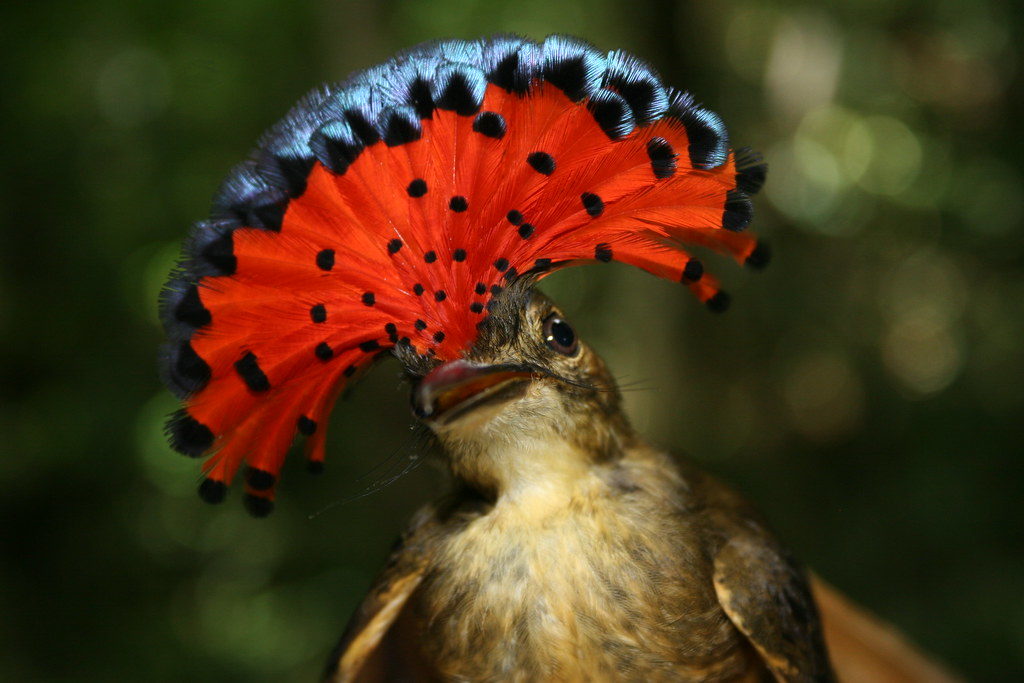 6. Great Currasow
If the connection between dinosaurs and birds fascinates you, you'll want to catch a glimpse of the Currasow, a large upright bird rivaling the size and heft of a turkey. Sadly, this striking bird is now rare due to illegal hunting and can usually only be seen darting through the undergrowth of protected forests and deep wilderness. Try Arenal and La Selva, or the jungles of the Osa Peninsula.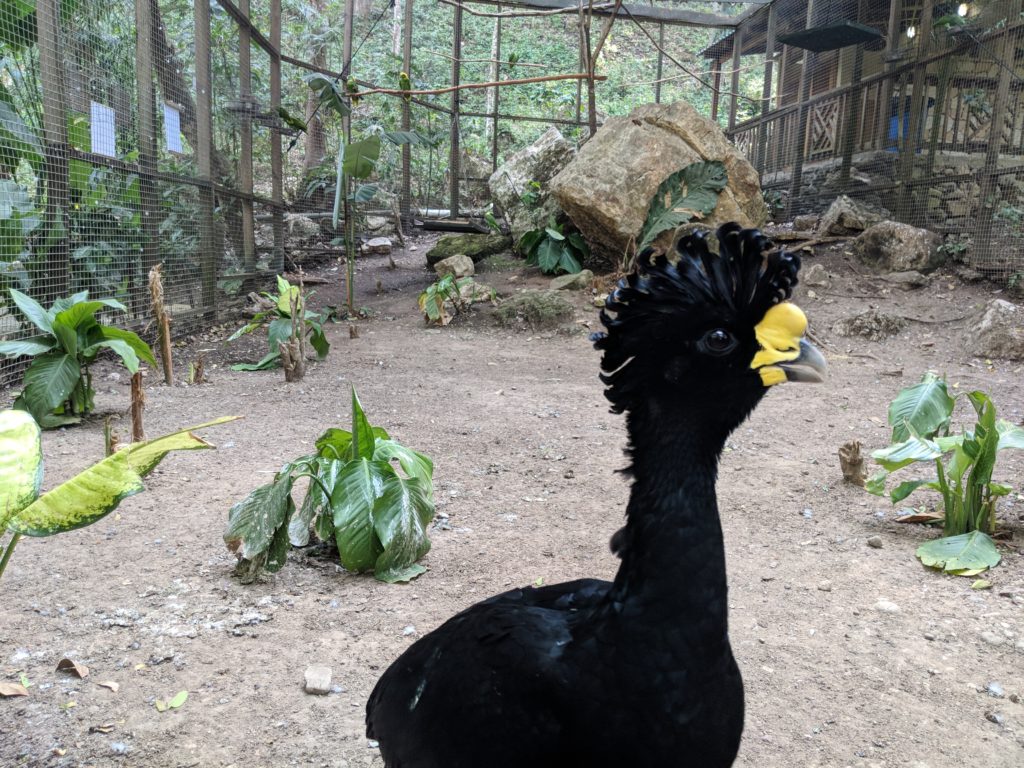 7. Trogons
No list of the birds of Costa Rica is complete without mentioning the Trogons, a large species of bird that comes in a variety of hues. The undisputed king of the Trogons is the elusive Resplendent Quetzal, a vibrant green and red bird you can spot in the cloud forests. During mating season, males sprout elaborate tails that can grow up to three feet long. San Gerardo De Dota, a lesser known cloud forest, is one of the best places in the country to spot these beauties as are the cloud forests around Monteverde.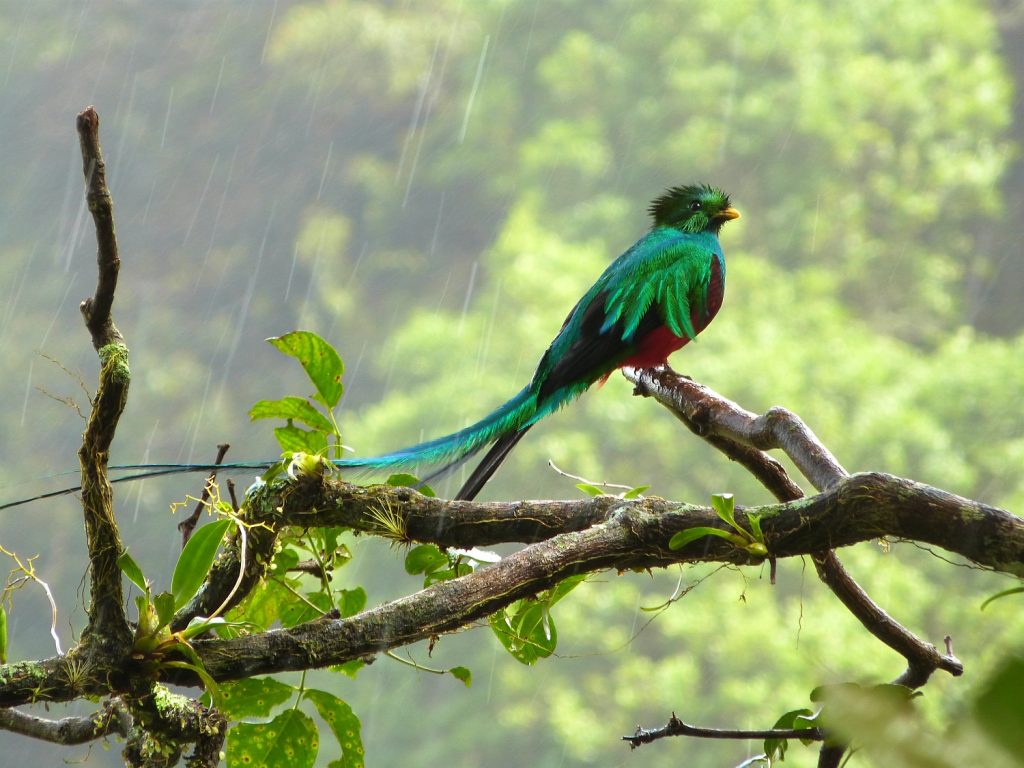 This list of the 7 most popular birds in Costa Rica literally doesn't even cover 1% of the bird species found here, but it gives you a good place to start. Feel free to browse our Costa Rica Nature & Wildlife packages to see what options are available to you, or contact our experts at any time to plan your own customized vacation to Costa Rica!