Humpback Whale Season in Costa Rica
Humpback whale season in Costa Rica is in full swing, so keep reading to discover the best places to spot these gentle giants!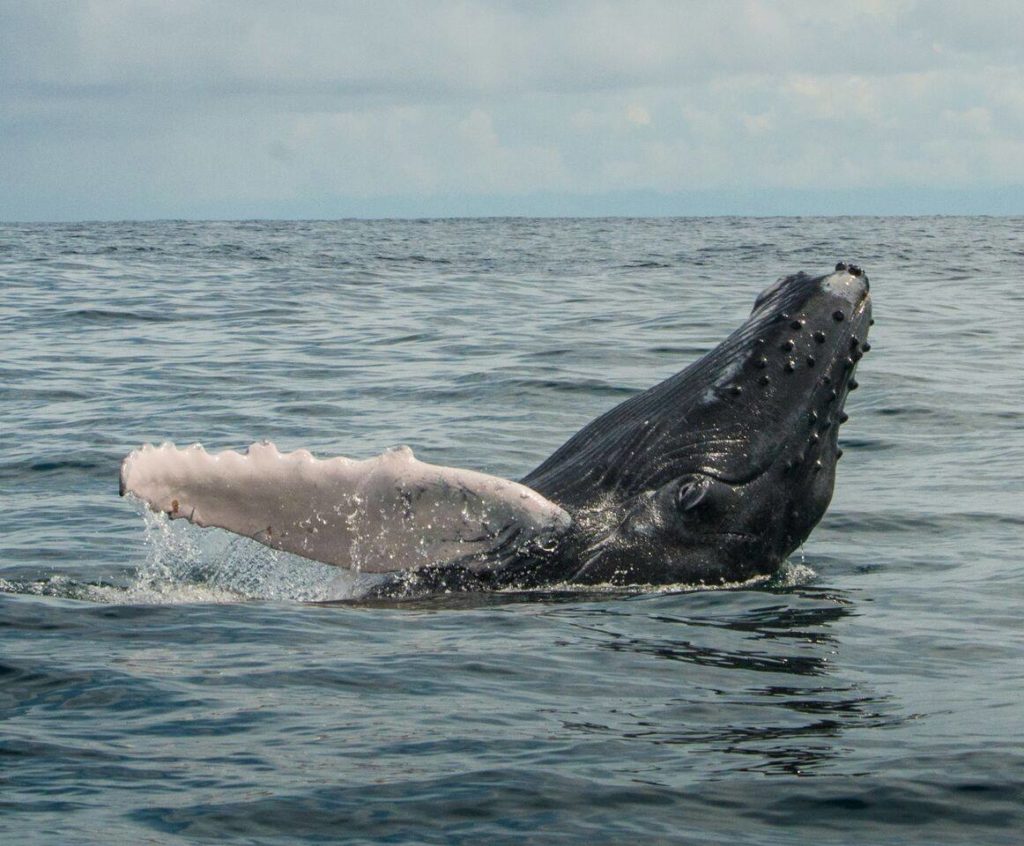 Strictly speaking, there are actually two whale seasons in Costa Rica. The lesser known of the two are the humpback whales migrating from the northern hemisphere which start arriving in December and can be spotted through April. Humpbacks migrating from the southern hemisphere arrive in much greater numbers starting in July and can be spotted through November, but the peak months are August and September.
Arguably the best location to see humpback whales in Costa Rica is on the Southern Pacific coast near a small town called Uvita. The area's beaches and coastal waters are protected by the Marino Ballena National Park. The national park was formed in 1990 and spans more than 5,500 hectares including the shallow coast, the mangroves, the beach itself, and even the rainforest. A popular beach in the park, Playa Uvita, boasts an iconic sandbar formation in the shape of a whale's tail. The ocean along the so-called 'whale coast' is a favorite amongst Humpback whales who give birth and raise their young in the warm waters, causing them to come much closer into shore than in other areas. Farther south in the
Osa Peninsula,
both on open ocean Pacific side and the Gulfo Dulce, are both great spots for viewing the gentle giants as well.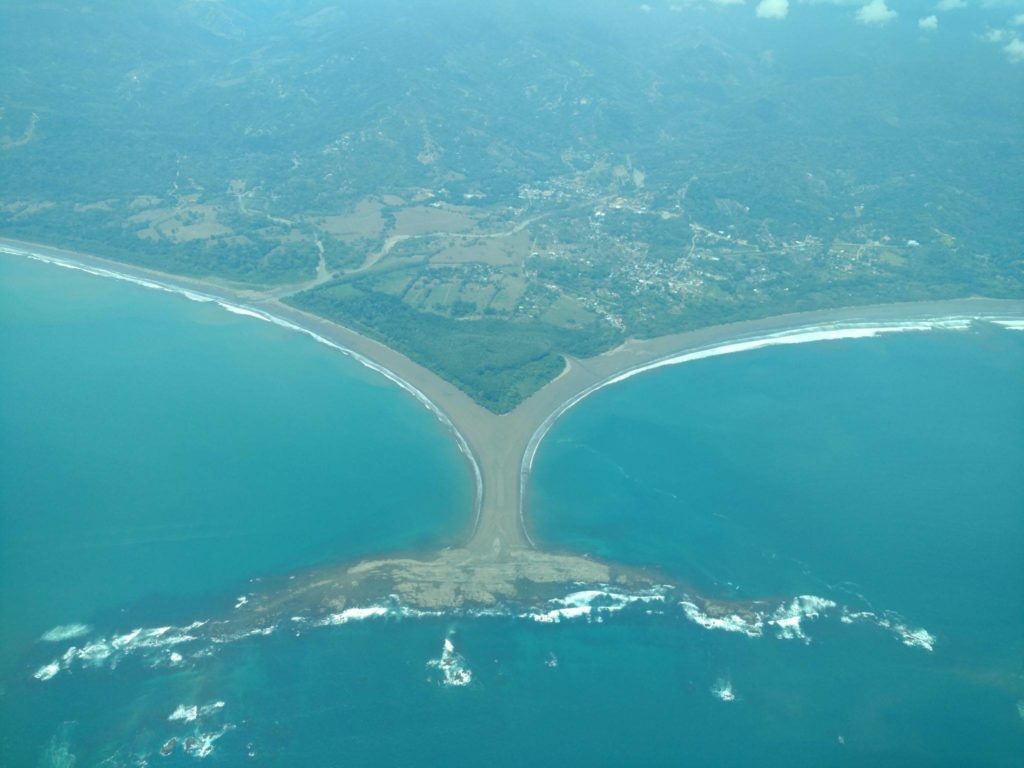 A number of tour operators offer whale and dolphin watching tours out of Uvita, and on top of Humpback whales you might catch a glimpse of a variety of dolphin species, sea turtles, and rays along with the lesser known Bryde's and Pilot whales. Your best bet to spot the most whales in this location are during the months of September and October, which is also the time of the year the Uvita community throws its annual Whale Festival.
Manuel Antonio
and Quepos also offer official whale-watching tours, and Humpbacks are often seen breaching there in the late summer and fall. Most of these tours are offered by the luxury catamarans that operate out of Marina Pez Vela in Quepos, so while you might see the whales at more of a distance in these larger vessels, the cost of your tour will also include snorkeling, a meal, and complimentary alcoholic beverages.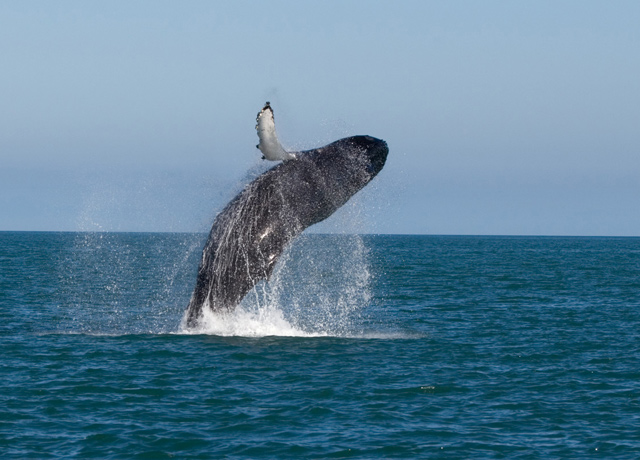 In other regions of Costa Rica, you'll be less likely to find official whale watching tours, but that doesn't mean you won't get the chance to see these massive marine mammals when you're out on the water. Often in areas like Guanacaste, namely Tamarindo and Papagayo Gulf, you might be lucky enough to get up close and personal with Humpback and other whale species while out on various diving, catamaran and snorkeling tours. A few Humpback whales make their way to the Caribbean coast of Costa Rica as well, but since their numbers are so few whale watching isn't an established activity in this region.
The Pacific Coast of Costa Rica is presently abuzz with talk of Humpback whales being spotted daily, sometimes less than a mile from shore. If seeing these gigantic beasts is at the top of your travel bucket list, get here before they're gone!