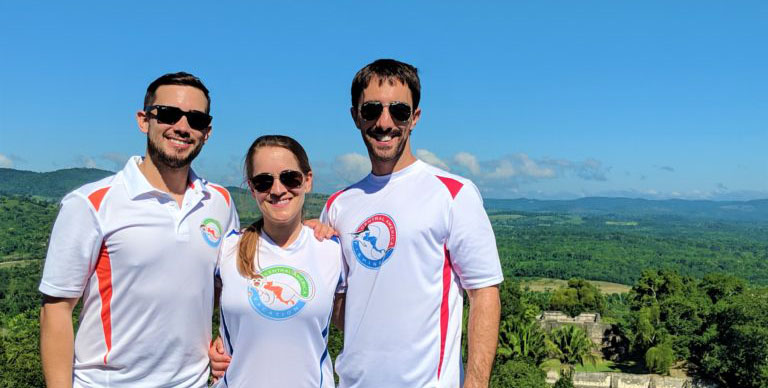 "Choose a job you love and you'll never have to work a day in your life."
At Central America Vacation we love living, traveling, and working in Central America and are eager to share this incredibly diverse and beautiful part of the world with you. We are passionate about your vacation experience and want to make sure your time with us is one of the best trips of your life.
How we got here…
Our travel agency was founded in 2013, but it's safe to say the seed was planted a decade earlier. Both Theresa and I share different, but similar, stories of how we arrived and fell in love with Central America. I grew up in Wisconsin before studying Spanish at the University of Minnesota while Theresa is born and raised in Michigan and studied Finance and International Business at Grand Valley State University. In college we both decided to do a semester abroad to immerse ourselves into local culture and commit to learning Spanish, and we happened to choose schools in San Jose, Costa Rica. Living with local host families for four months we immediately fell in love with the local culture, gallo pinto breakfasts, friendly Ticos, and of course being from the Midwest – the warm weather!
That semester soon ended but the travel bug had already bitten us, hard. After graduating I did a year in the corporate world before heading back to Costa Rica full time in 2005 while Theresa graduated and then volunteered in the Peace Corps before returning in 2009. We soon met working at a Costa Rican travel agency and became friends, then after a couple years later we decided that dating a fellow Midwesterner sounded like a good idea – turns out we were right!
Where we're going….
After traveling much of Central America together we decided to start our own travel agency to be able to offer vacations throughout the entire region. Being avid divers, anglers, yogis, hikers, foodies, and general adventure seekers we set out to be the company that we would love to travel with. There is so much to see and do here and these small countries are so diverse we knew that our guests would love traveling here as much as we do.
With a combined 20 years of experience living in and booking vacations to Central America we've seen, done and experienced a lot. We have personally inspected or stayed at every accommodation we represent, we've tried every day tour we offer, and we've been everywhere (many places too many times to count!). We've helped guests find forgotten cell phones and passports, taken calls on national holidays and Sundaymornings, assisted with flight delays, traffic accidents, and even volcanic eruptions that cancelled flights for days. We've helped guests plan surprise engagements, destination weddings, unforgettable honeymoons, family getaways, corporate incentives, father/son fishing trips and even helped a few buy their dream property and move down here! With all this experience we know that the it's the little things that make the big things happen and we have the commitment to make your vacation with us be one you remember for a long time.
We love being a part of the travel industry, meeting new people every week, and helping guests plan their vacation of a lifetime. We enjoy a 'laid back professionalism' here so while emails will be responded to promptly, phone etiquette will be stellar, and service will be first rate we may be wearing shorts and sandals while we do it. We are also passionate about conservation, sustainability, and giving back to the countries and local communities that support and survive on tourism. To help protect this beautiful region and it's natural resources we donate a portion of every vacation to the World Wildlife Foundation or The Billfish Foundation. If you are interested we'd love to share how you can help bring donations and supplies to local communities on your next vacation to support the efforts of Pack for a Purpose. The only thing that surpasses our expertise in booking travel to Central America is our passion for it, and we can't wait you help you experience it for yourself.
LOCAL EXPERTISE - Boots on the ground & toes in the sand.
The culture, the language, the weather seasons, the most popular destinations, the top hotels, the best local guides, the tastiest places to eat – the only way to know all of this is to have lived, worked, and traveled here for a LONG time. When you vacation with Central America Vacation can rest assured you're not only getting the best hotels & activities at the best rates, but more importantly all of our local knowledge and insider tips that can make your vacation go from good to great!
EXPERIENCE - We've done this a time or two!
With a combined 20 years experience planning vacations to Central America you're in great hands with us! We've planned thousands of vacations for just about every occasion – honeymoons, family getaways, surprise birthdays and engagements, graduation presents, weddings, educational trips, and business incentives to name a few. We'll draw on all our past experience and expertise to make sure your vacation is one to remember. And if you ever need to get a hold of us while you're here our in-country support is available 24-7 for whatever you may need – emergencies, forgotten electronic devices, restaurant recommendations – you name it!
SAVE TIME. SAVE MONEY
Instead of spending hours (or days) online pouring over biased websites and slanted reviews, speak with us! We're real, live local experts who can help you create your dream vacation package in a matter of minutes. We offer all the same direct rates as the properties and tours we represent so working with us doesn't cost you any extra. Planning your vacation with our experts will save you time by making the initial planning stage quick, easy, and fun and we'll save you money by ensuring in-country logistics are seamless and that you are in the right hotel so you don't have to fix costly mistakes after booking on your own
PERSONALIZED SERVICE- We're here for YOU.
At Central America Vacation every single vacation package we create is custom designed for each individual guest. There are no set travel dates nor group 'cattle tours', every vacation is unique and private for your group. In addition to creating the best itinerary possible for you, we love helping with surprises or special requests. It's as simple as you tell us what you are looking for and we'll use our experience, expertise, and connections to make it happen.
LONG-TERM RELATIONSHIP - We want to see you again!
We take great pride knowing that a large portion of our visitors are either repeat or referral guests. It's not only a compliment for us but our standard of excellence. We want you to be so impressed with our service and expertise that you come back again and again as well as tell your friends and family about us. Once you are part of the CAV family you get to enjoy repeat guest discounts, free upgrades (when available), and our own special perks as a way to say 'thank you'!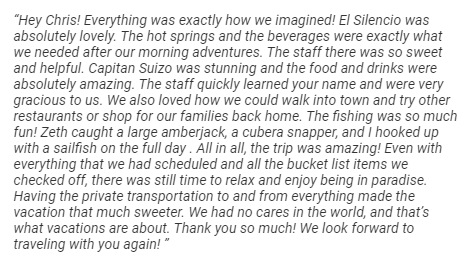 Honeymooners Alexandra and Zeth M. from Georgia
June 2016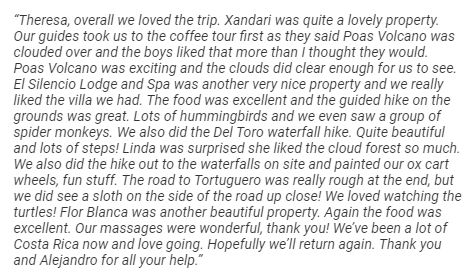 Steve H. Harrisburg, PA
August 2016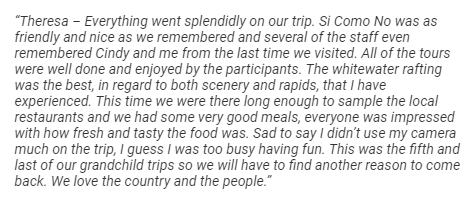 Charles C.Philadelphia, PA
July 2016




Bob & Barbara A from Missisippi
May 2016




Brett H. Washington, DC
August 2016




Barbara S. Houston, TX
August 2016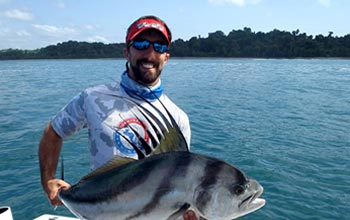 Chris Atkins
Owner / Founder
I was born in Pittsburgh, PA and grew up in Kohler, Wisconsin. I first came to Costa Rica in 2003, moved here full time in 2005 and opened this travel agency in 2013. I'm the fishing fanatic here so I manage the Central America Fishing side of our company and personally look after all our fishing guests. I've traveled to Australia, Africa, Asia, Europe, South America and the Middle East, but Central America is still my favorite region of the world. If I'm not working, fishing, or traveling you can probably find me playing with my chocolate lab, Hector, or watching my beloved Steelers, Penguins, or Pirates!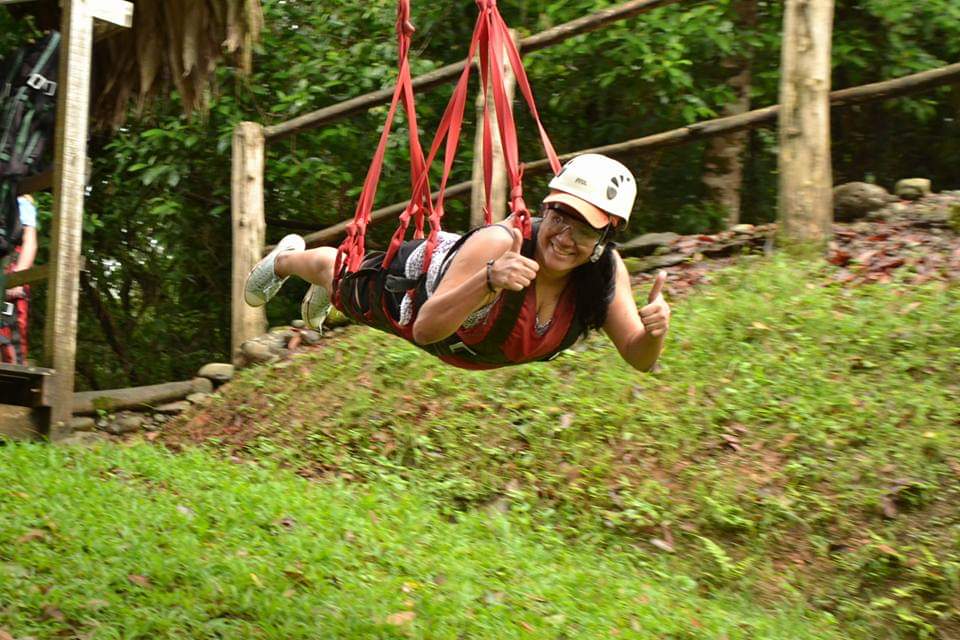 Ilona Maroto
Operations Manager
I was born and raised in San José, Costa Rica. I've been working in the tourism industry for over 20 years and love sharing my country with visitors. It may surprise you that two of my favorite work-related activities are zip-lining and white rafting, so much so I used to do In my free time I enjoy spending time with my huge extended family.  When I'm not traveling throughout Central America, Switzerland is at the top of my bucket list for my next vacation!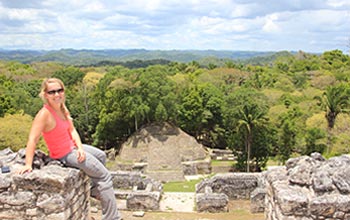 Theresa Atkins
Travel Manager
I am proudly from the beautiful state of Michigan and grew up just outside of Ann Arbor. My second home in Central America has allowed me to play with the Costa Rica Women's National softball team in Guatemala, volunteer with the Peace Corps in Honduras, climb Mayan Ruins in three countries, dive the Mesoamerican Reef in Belize, shop local markets in Nicaragua, and hike the highest peaks in both Panama and Costa Rica. When I'm not working or traveling, I enjoy photography, yoga, volleyball, horseback riding, trying new cuisine, and virtually anything outdoors.
Our Partners & Affiliations