Belize may be the second smallest country in Central America but its rich tropical landscape and Caribbean coastline offer a diverse mix of nature, adventure, and cultural tours.  Belize's jungles are full of hidden treasures with an abundance of wildlife and mysterious Maya ruins.  Along the coast there are endless water activities within the Mesoamerican Reef, the second largest barrier reef system in the world, including world-class snorkeling, diving, fishing and more.  Belize is a small country  packed with things to do, but if you only have a short visit, here are our top six must-do Belize day tours!
1) The Belize Zoo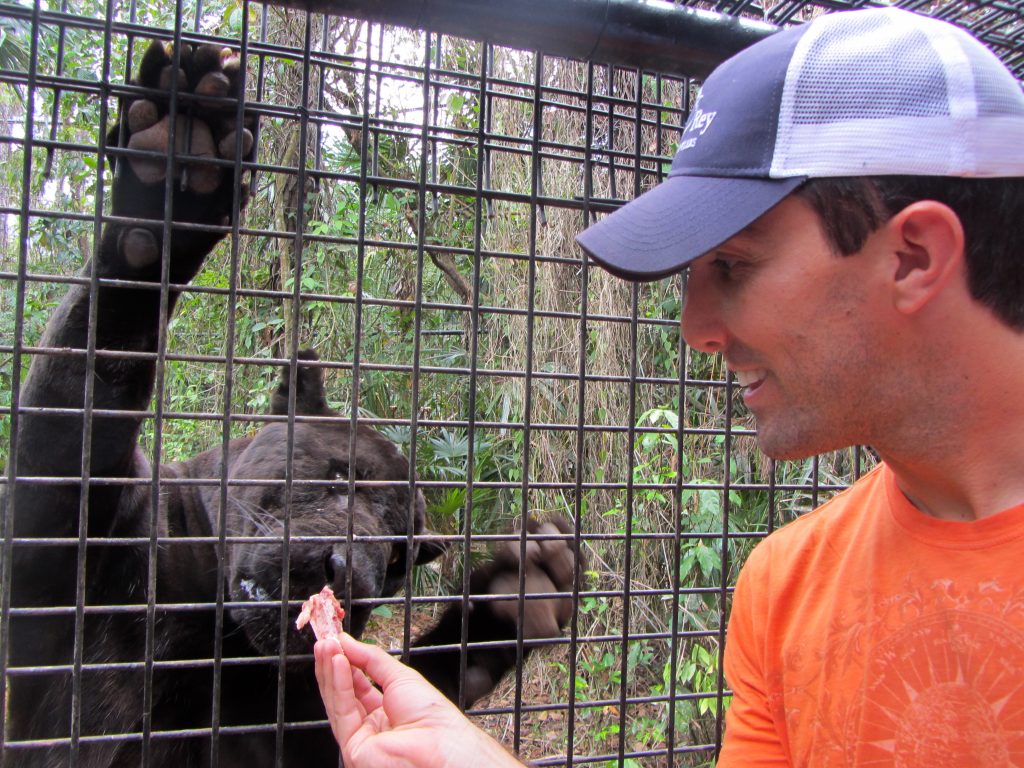 The Belize Zoo is a popular stop upon arrival to Belize and a wonderful introduction to over 45 native wildlife species.  The Belize Zoo is located on 29 acres of untamed savanna with over 170 animals at the zoo.  All the animals were either orphaned, rescued, born at the zoo, rehabilitated, or received as donations from other institutions.  The daring can hand feed a tapir or, even more gutsy, a jaguar!  Nocturnal tours are also available to watch the activity of tapirs, jaguars, margays, kinkajous, crocodiles, peccaries and howler monkeys once darkness falls. We can coordinate a visit to The Belize Zoo with one of your private ground transfers between the airport and your first destination.
2) Cave Tubing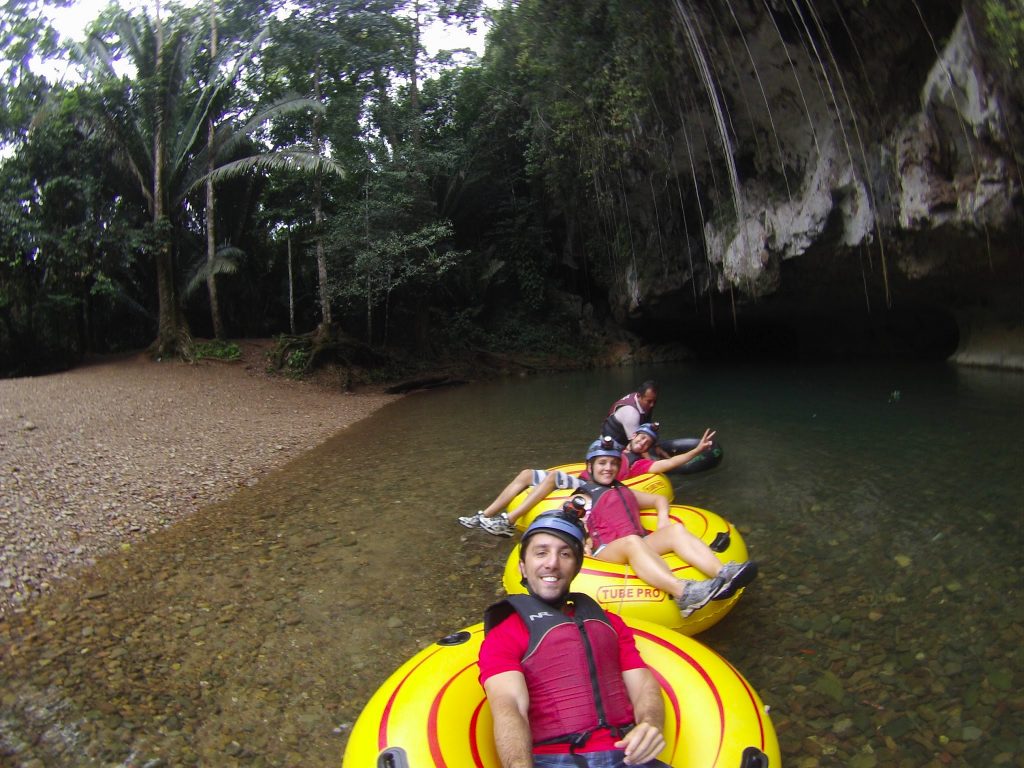 Cave tubing is the signature tour of Belize and is both leisurely and adventurous.  Float down a sky blue river through various cave systems known to the Mayan as the Underworld or 'Xibalba'.  Turn on your headlamp as you enter into complete darkness to see stalagmites and stalactites formations and learn about the spiritual ceremonies (including sacrifices) performed within the cave systems.  We'll let you know which cave tubing experience is the best, as there are a couple to choose from!
3) Actun Tunichil Muknal (ATM) Cave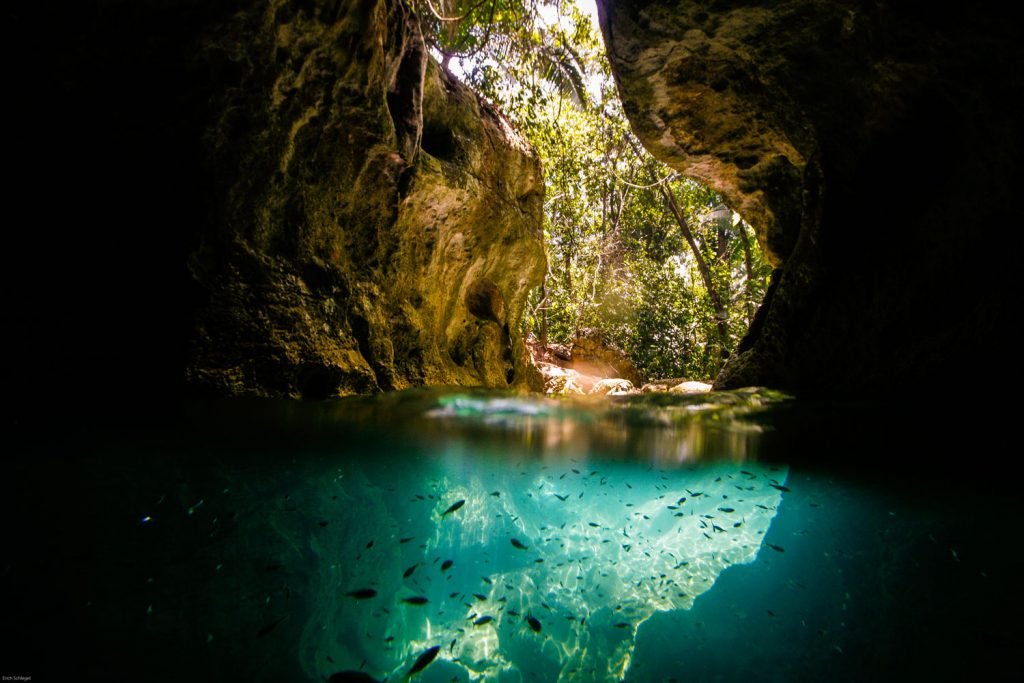 This is a must do activity for adventure seekers!  Located in Western Belize, this cave system holds countless ancient Maya artifacts, including ceramics, stoneware and actual skeletal remains from sacrificial victims.  In one of the far cave chambers you'll witness the well-known "Crystal Maiden", a sacrificial victim whose skeletal remains have calcified to give off an eerie, shimmering effect.  We'll help you arrange an early morning tour to ATM Cave to arrive before the crowds for a more unique, and chilling experience!
4) Caracol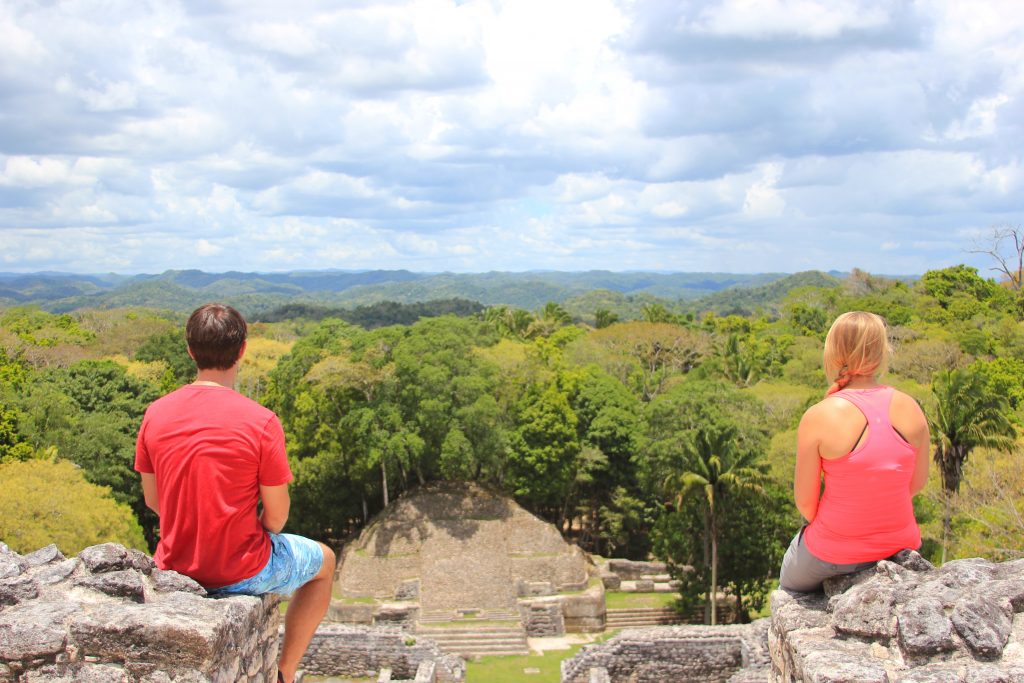 Of the discovered Maya sites, the most impressive site in Belize is Caracol.  Caracol is one of the most challenging ruins to reach in Western Belize but also the most rewarding with the largest pyramid structure in Belize, Canaa, at 140 feet tall.  Climb to the top of Canaa for sprawling views of the Maya Mountains while learning about what was once one of the largest Maya kingdoms with thousands of structures, many still unexcavated.  Afterwards, we'll help you arrange a special side stop to nearby waterfalls to cool off after a day of exploring the ruins.
5) Snorkeling & Scuba Diving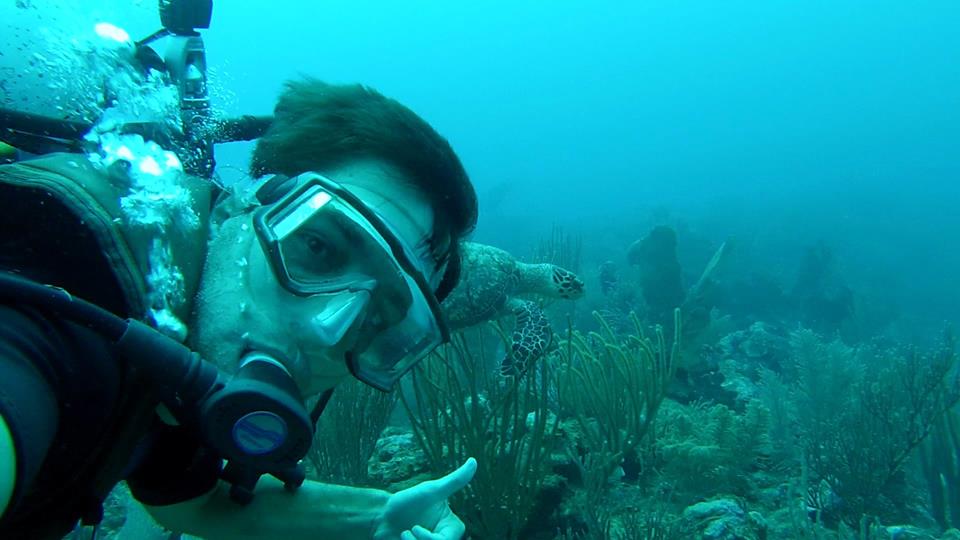 No trip to Belize would be complete without a snorkel or dive experience within the second largest barrier reef system in the world, The Mesoamerican Barrier Reef.  Now a UNESCO World Heritage Site, the Belize Barrier Reef contains three offshore atolls and several hundred sand cays hosting over 500 species of fish and colorful coral reef.  Ask us some of our favorite snorkel and dive sites for your next underwater adventure!
6) Culinary Tours – Chocolate, Lobster, Coconut and Rum!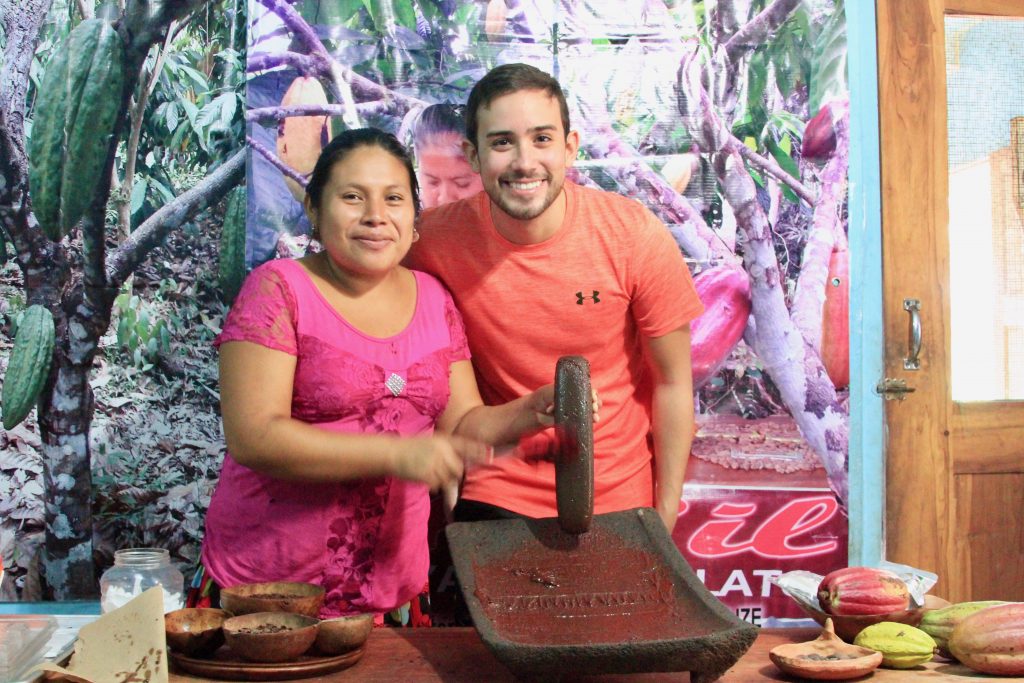 It's no secret that Belizeans love their food.  What we love is how willing they are to share their culinary delights (and their generous portion sizes!).  A combination of techniques and flavors are derived from Maya, Garifuna, Mestizo, and Creole cultures to create tasty dishes.  Some of our favorite Belizean foods include rice and beans, ceviche, Johnny Cakes, fry jacks, and a traditional Garifuna fish stew called Hudutu.  Annual festivals around Belize, such as Lobsterfest and Cacaofest, showcase mouthwatering dish variations of popular commodities.  Other food tours include bean-to-bar chocolate making, rum production and sampling, spice tours, market tours, and cooking classes (both Maya and Garifuna).  By the time you leave Belize you'll be craving a sprinkle of coconut and a splash (or two) of rum!