So you've been to Costa Rica and have an idea of how to use the national motto "pura vida".  You now understand why Costa Rica is the most popular country in Central America and have spread the word to all your friends and family about how they too must visit this paradise (of course mentioning they speak with us for a customized, expertly planned vacation…).  Before you go ahead and scratch Costa Rica off your own travel list there are several questions you should ask yourself, the first being this: how well do you really know Costa Rica? Statistics will say that the majority of you spent your first vacation between two or three main destinations – the Arenal Volcano, the beaches of the Guanacaste region, and/or the lush Central Pacific Coast in areas like Manuel Antonio or Playa Jaco.  With two coastlines, twenty six national parks that cover a quarter of the national territory, and a dozen different climate zones we are pretty sure you have a lot left to be discovered in this amazing country.  Below are 5 Reasons to Return to Costa Rica on your next vacation.
1) The Osa & Corcovado National Park – Most biologically intense place on Earth.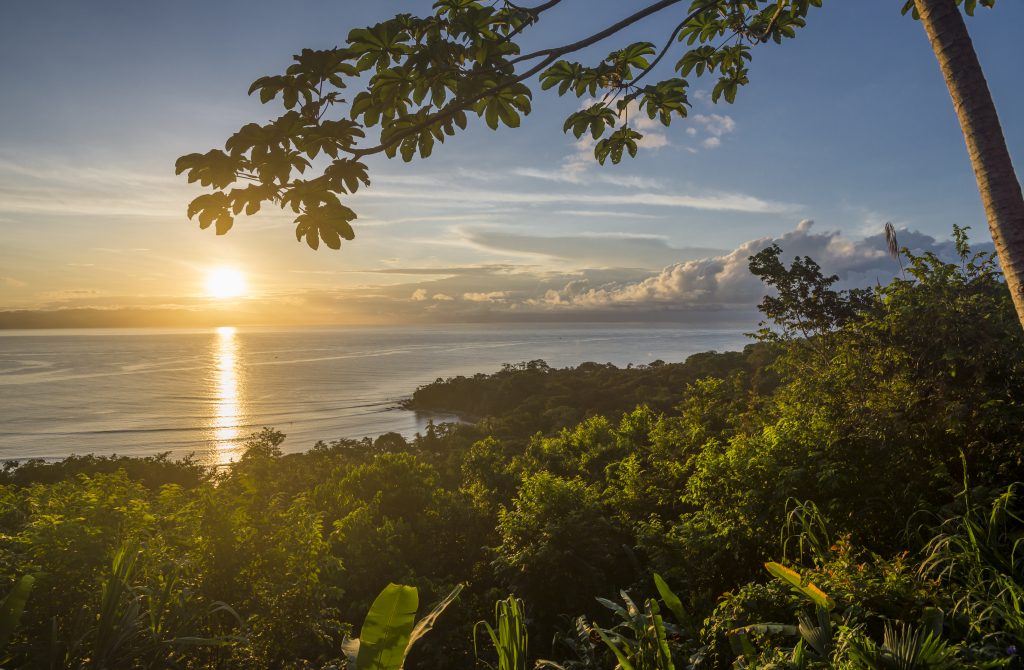 The Osa Peninsula is Costa Rica's crown jewel and our personal favorite.  It's located in the southwest corner of the country and has been declared one of the most biologically intense places on earth by National Geographic.  The Osa is a nature lover's playground with wildlife encounters at every turn.  It's an ideal destination if you're looking for unspoiled natural beauty within Corcovado National Park (Costa Rica's largest park).  It's one of the few remaining lowland tropical forests and home to many endangered species, including the scarlet macaw, tapir, harpy eagle, jaguar, squirrel monkey, two-and-three toed sloth and four species of sea turtles.  
A stay on the western shores of the Osa Peninsula around Drake Bay will also grant you access to Caño Island Biological Reserve with the best snorkeling and scuba diving in Costa Rica.  One of our favorite Costa Rica hotels, Copa de Arbol Beach & Rainforest Resort, is located in Drake Bay and just a few miles from Caño Island and the entrance to the Corcovado National Park.  For another truly unique stay on the east side, or gulf side, of the Osa Peninsula and stay at the award-winning Lapa Rios, a National Geographic Unique Lodge set on 1,000 acres of tropical rainforest.  We recommend 3-4 nights in the Osa and most accommodations come with a full meal plan – breakfast, lunch, and dinner.  Most arrivals and departures to the Osa Penisula are via domestic flight due to its remote location, but we'll help you plan all these details!
2) Tortuguero National Park – Central America's Amazon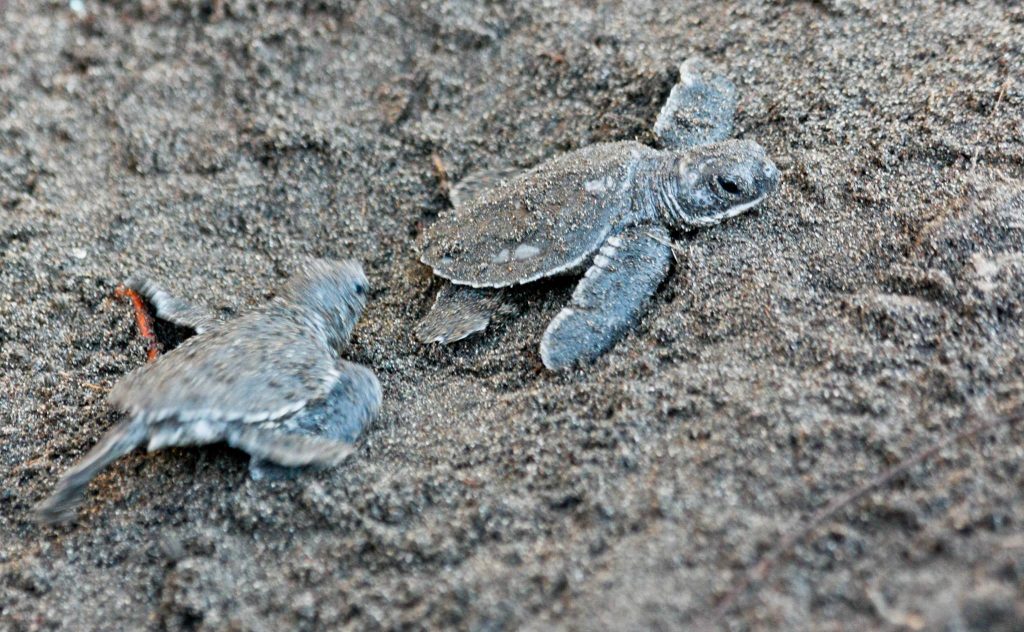 Tortuguero is located opposite the Osa Peninsula in the northeast corner of Costa Rica on the Caribbean Coast.  Its nickname, "Central America's Amazon", is coined from the fact that the only way in and out of Tortuguero is via a boat ride along rainforest lined canal ways.  Tortuguero means 'Land of the Turtles' due to it being one of the world's most important nesting sites for four different turtle species – green sea turtles (July-October), leatherback (March-May), hawksbill (March-October), and loggerheads (July-October).  For this reason it's a popular destination to see the magical spectacle of turtle nesting and/or turtle hatching along the beaches inside Tortuguero National Park.  Like The Osa Peninsula, it's a biologically intense location with an array of mammals, insects, migratory and resident birds, and marine life.  
Tortuguero is not a swimming beach and therefore we normally recommend 2-3 nights, which is enough time to experience turtle nesting/hatching and a guided national park boat tour along the canal ways.  Many accommodations sit along the canals and are eco-lodges with standard amenities and full board meal plans (breakfast, lunch, and dinner).  Our two favorite accommodations to visit Tortuguero are Evergreen Lodge for a more moderate stay (no A/C and buffet dining) and Manatus Hotel for a higher-end option as the only hotel in the area with air conditioned rooms and an a la carte menu.
3) The Nicoya Peninsula – A Blue Zone Paradise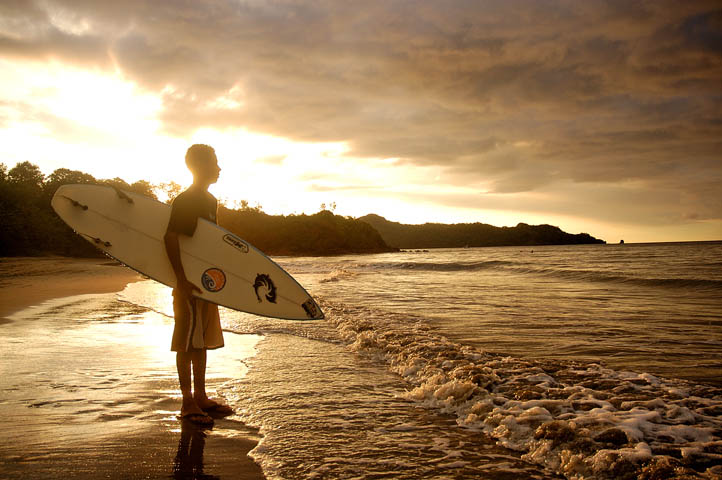 The Nicoya Peninsula is the largest peninsula in Costa Rica stretching from the top of the Central Pacific to the south of the North Pacific.  It's home to some of our favorite isolated beaches and off-the-beaten-path beach towns and hotels, such as Mal País (Casa Chameleon), Santa Teresa (Florblanca Resort and Latitude 10), and Nosara (Harmony Hotel).  The long stretching coastline offers world-class surf breaks and some of the most dramatic Costa Rican sunsets.  The Nicoya Peninsula is one of five locations around the world recognized as a Blue Zone, where the world's longest-living people reside.  Knowing this, it's no surprise that the Nicoya Peninsula is also a popular yoga and holistic health destination, with some of the best spas in the country like at the Florblanca Resort and Harmony Hotel.  Other popular excursions in the Nicoya Peninsula include Montezuma Waterfall (via horseback, ATV, or hike), Cabo Blanco National Preserve, Curú Wildlife Refuge, zip-lining, and Tortuga Island sailing and snorkeling.  We recommend a minimum 3-4 night stay in the Nicoya Peninsula or an entire week depending on your interests.
4) The Cloud Forest – Monteverde, Bajos del Toro, La Paz, & Los Angeles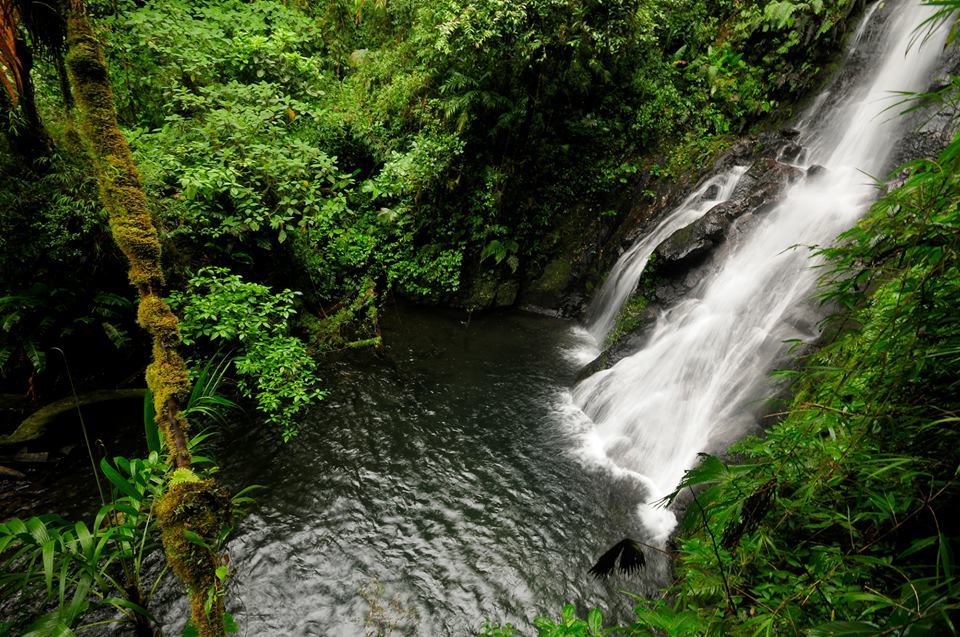 Costa Rica's cloud forests are created when trade winds from the northeast Caribbean carry moist air across Costa Rica's Central Valley, creating a unique highland forest characterized by 100% humidity.  Costa Rica's slightly cooler cloud forest zones are an enchanting experience, full of biodiversity ranging from thousands of plant species, hundreds of birds (including the resplendent quetzal), thousands of insects, nearly 100 mammals, and over 100 reptile species (including the golden toad).  Other than the flora and fauna, these mystical forests offer excellent hikes to some of our favorite waterfalls, volcano tours, coffee plantation tours, and cultural experiences to quaint mountain towns.
The Monteverde Cloud Forest Reserve is the most well-known cloud forest reserve in Costa Rica and is within the same region as the Santa Elena Reserve and lesser known Curi-Cancha Reserve.  All three reserves offer unique trail experiences through the cloud forest, with Curi-Cancha seeing fewer crowds.  For this reason, one of our favorite hotels in this region is Hotel Belmar, offering daily early-morning and nocturnal walks through the Curi-Cancha Reserve.  Moving south from the Monteverde region, Bajos del Toro is one of our favorite cloud forest locations.  Stay at El Silencio Lodge and Spa for access to a waterfall trail located on their 500-acre property with another nearby hike to the breathtaking Del Toro Waterfall. Another cloud forest hotel option is to stay at Villa Blanca located within the Los Angeles Cloud Forest, perfectly positioned in route from San Jose to La Fortuna/Arenal Volcano.  Finally, La Paz Waterfall Gardens (Peace Lodge) sits just outside of San Jose and is a wonderful cloud forest hotel for families with an easier waterfall hike and up-close wildlife encounters in their various nature exhibits.
5) Nicaragua – Colonial Granada & Lake Nicaragua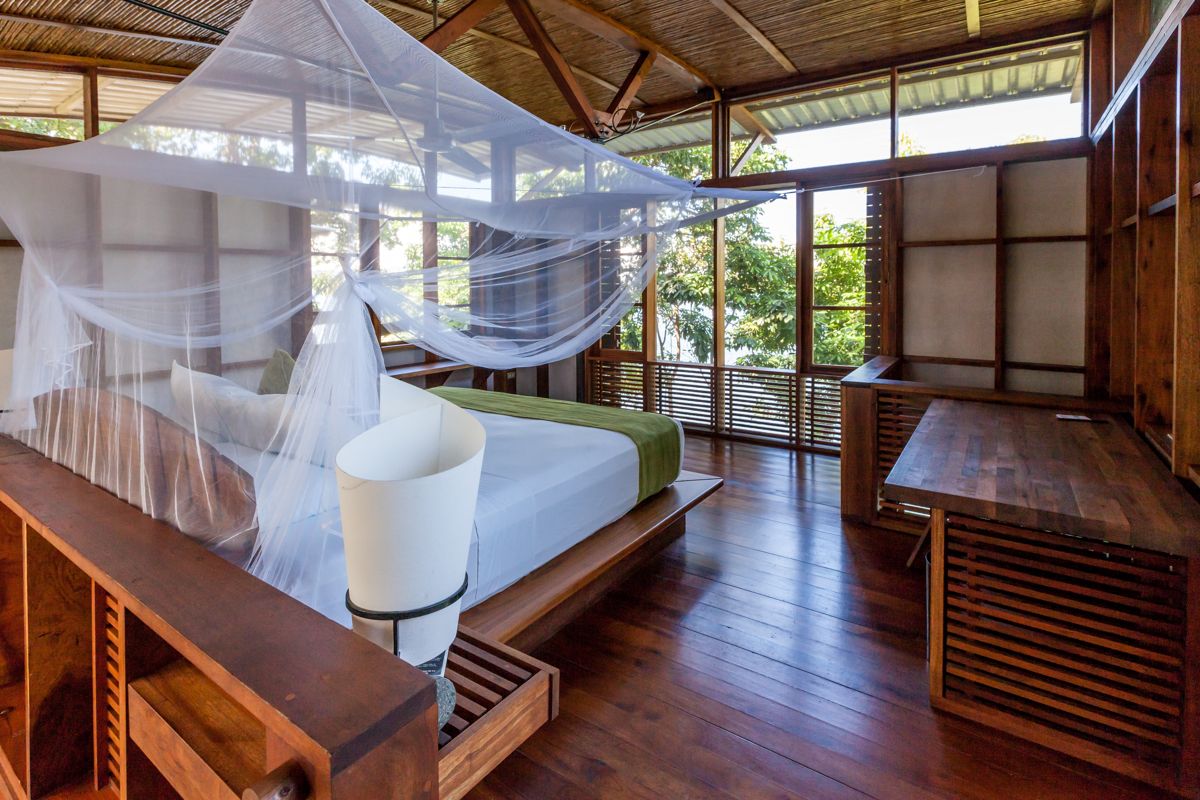 Now that you're on your second (or third) trip to Costa Rica, why not start to explore new territory with a couple nights in neighboring Nicaragua!  Nicaragua is full of beauty with colonial architecture, colorful markets, sparkling lakes, and towering volcanoes just hours from the Costa Rican border.  Stay at one of our favorite Nicaragua hotels, Jicaro Island Lodge, located on an island in Lake Nicaragua.  Granada, the oldest colonial city on mainland America (established 1524), sits just northwest of Jicaro Island Lodge.  On a day-trip to Granada you'll learn about the history of the city ranging from pre-Columbian times, pirate attacks, and civil wars.  Afterwards visit the Masaya Volcano National Park to see the active Santiago crater up-close before shopping in an open-air-market for a special ceramic souvenir.  We recommend combining 3-4 nights in Nicaragua with another 3-4 nights in Costa Rica for a week-long, multi-country adventure.